Despite the BREXIT fiasco, the UK is still open for business
This article was first published in the May / June 2019 issue of C&W In Business, The Coventry and Warwickshire Chamber's official magazine
With the 29 March departure date missed, along with the 12 April deadline, our fate appears to have been deferred until 31 October. There is nothing like certainty to provide a solid foundation for business planning is there?
Assuming the current political impasse is resolved (and that is quite an assumption) and the UK does leave the EU, we then move onto the difficult bit – trade deal negotiations. It took Iceland 5 years to negotiate its trade deals and all they do is export fish. It took the UK 11 years to gain entry to the EU and it may well take the same time to get out…. assuming that is really what we want.
Whatever happens with BREXIT, UK businesses are being forced into a prolonged period of uncertainty. However, we know our Coventry and Warwickshire clients still want to do business in the EU and this can only happen with the right connections.
Dafferns and AGN International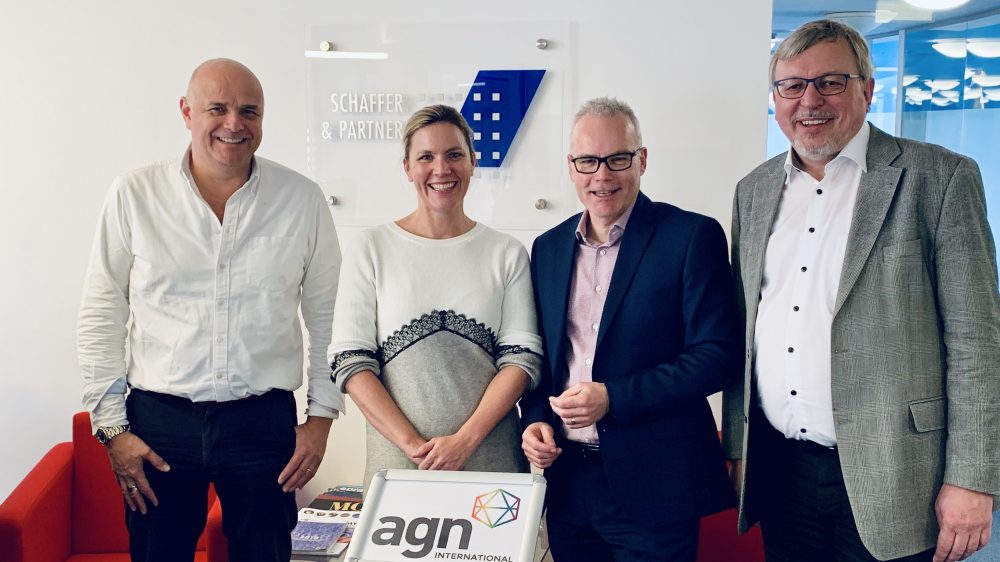 Malcom Ward (CEO AGN International), Marlijn Lawson (AGN EMEA Regional Director), Martin Gibbs (Dafferns Managing Partner and EMEA Vice Chair) and Richard Hempe (EMEA Regional Chair)
Dafferns are members of AGN International, an association of independent accounting and advisory firms, with approaching 200 members in 80 countries, delivering assurance, accounting, tax and advisory services worldwide.
Through AGN, we are helping Dafferns' clients in Coventry and Warwickshire do business across the EU and connecting EU businesses who want to do business in the UK.
This has included setting up new subsidiaries, business acquisitions and tax advice, as well as having excellent connections who can help businesses communicate and grow across the EU.
In June this year I take over as the Chair of AGN International's EMEA region for the next two years. This will coincide with a critical period for the long term success of UK businesses. Not being in the EU does not mean we are not open for business.

The UK may not have a seat at the table and a voice within the EU, but as Chair of the AGN International EMEA region, I plan to make sure that the UK and, most importantly, Coventry and Warwickshire businesses remain excellent, connected and individual and open for business across the EU.
Martin Gibbs is Dafferns Managing Partner, he likes talking about BREXIT.
Dafferns BREXIT blogs and resources https://dafferns.com/brexit/
Dafferns and AGN International https://dafferns.com/international/